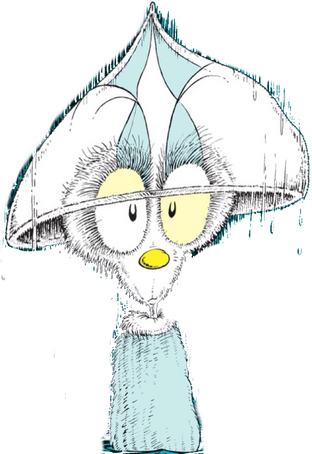 The Wet Pet is a character that appears on page 48 of One Fish Two Fish Red Fish Blue Fish. He is a strange humanoid, with a heart-shaped head, and a cap. He is in a puddle with rain surrounding him and he doesn't seem to be happy about being wet.
Jay explains that you never ever met a pet like this one who is as wet as however lets him get wet.
References
In The Hoober-Bloob-Highway, a similar creature appears.
Section heading
Write the second section of your page here.