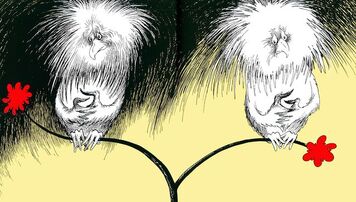 Owls were only featured in one book, "
Scrambled Eggs Super
" so far, and they were Twiddler owls. They are from the Dr. Seuss Book "Scrambled Eggs Super!". It was one of the bad fluffy birds in the Dr. Seuss Animalia.
Peter T. Hooper decided not to get their eggs for his scramble for he knew that they would have tasted like dust from an old bass fiddle he assumed. The Twiddler owl got its name by the way it twiddles its thumbs.
Gallery