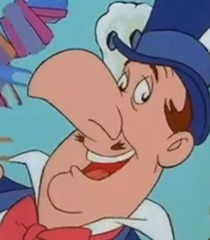 The Mayor is a character from Daisy-Head Mayzie and Daisy-Head Mayzie (TV Special)
Once he hears the news about the daisy on Mayzie McGrew's head he comes over to the school to see about it. Once he arrives, he breaks out in song about Mayzie's daisy and he promises his citizens of the town that if he will be re-elected as Mayor again for the upcoming election, he will see to it that Mayzie's Daisy will be cut from her head. But Mayzie disapproves of his decision.
Gallery
Ad blocker interference detected!
Wikia is a free-to-use site that makes money from advertising. We have a modified experience for viewers using ad blockers

Wikia is not accessible if you've made further modifications. Remove the custom ad blocker rule(s) and the page will load as expected.