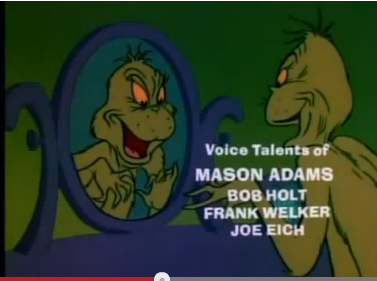 in the mirror and saw the credits do.
as the Grinch and his mirror friend.
Quote
" A Grinch is unhelpful, unfriendly, unkind, with ungracious thoughts, in an unhealthy mind. A Grinch is uncheerful, uncouth, and unclean. Now say this together: I'M FRIGHTFULLY MEAN! My eyes are both shifty, my fingers are thrifty. My mouth will not smile, not half of an inch! I'm a Grinch! I am a Grinch. I'M A GRINCH! "
The Grinch's Oath Gallery
Ad blocker interference detected!
Wikia is a free-to-use site that makes money from advertising. We have a modified experience for viewers using ad blockers

Wikia is not accessible if you've made further modifications. Remove the custom ad blocker rule(s) and the page will load as expected.