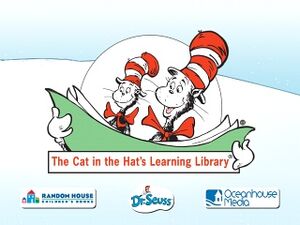 Learn to read. Read to learn. This series of collectible nonfiction books for beginning readers explores a range of subjects from dinosaurs to outer space. Written in rhyme, they feature the characters from The Cat in the Hat—The Cat, Sally, her brother, Thing One and Thing Two—and introduce basic science concepts. Each book includes an index, glossary, and suggestions for further reading.
About the books:
The names of several of the books are named after certain Dr. Seuss books and/or characters such as:
Gallery
Ad blocker interference detected!
Wikia is a free-to-use site that makes money from advertising. We have a modified experience for viewers using ad blockers

Wikia is not accessible if you've made further modifications. Remove the custom ad blocker rule(s) and the page will load as expected.