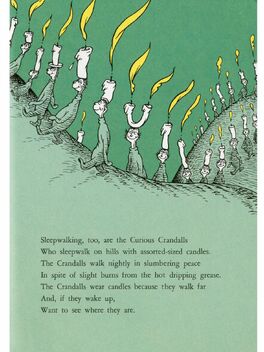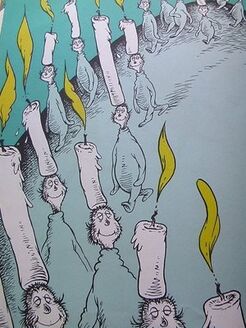 The Curious Crandalls are sleepwalkers from
Dr. Seuss's Sleep Book
who are sleepwalking on the hills with assorted-sized lit up Candales.
They walk nightly in slumbering peace in spite of wax burns from the hot dripping grease and they wear candles on their heads while walking far and will want to see where they are now when they wake up at night.
Ad blocker interference detected!
Wikia is a free-to-use site that makes money from advertising. We have a modified experience for viewers using ad blockers

Wikia is not accessible if you've made further modifications. Remove the custom ad blocker rule(s) and the page will load as expected.