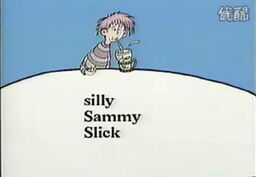 Sammy Slick
is a silly character who appears in
Dr. Seuss's ABC
. He was seen getting sick after sipping six cups of regular soda.
Appearance
Sammy has pink skin, purple hair, and a purple and pink sweater.
In the Dr. Seuss Beginner Book Video version of the book, his face turns from a normal coloring turning from light green to green to dark green as he gets sick by the sugar in the regular soda.
Gallery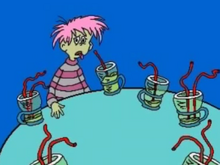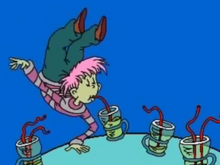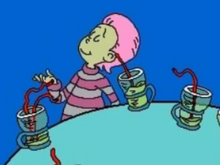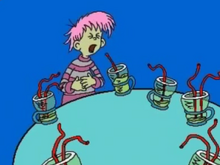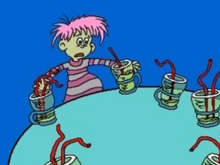 Ad blocker interference detected!
Wikia is a free-to-use site that makes money from advertising. We have a modified experience for viewers using ad blockers

Wikia is not accessible if you've made further modifications. Remove the custom ad blocker rule(s) and the page will load as expected.