Pup is a little cute lovable puppy from the book Hop on Pop.
He is mostly the main character seen in a few scenes of the book.
It is a possibility that he belongs to the Girl who met The Singing Thing.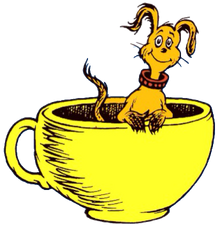 Gallery
Section heading
Write the second section of your page here.