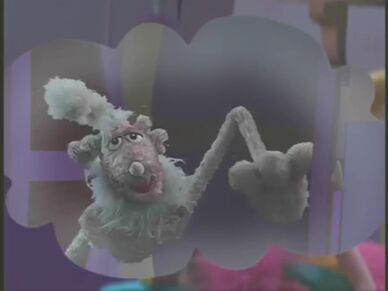 Night Wump is a monster from The Wubbulous World of Dr. Seuss. When it enters through the closet, he stomps and clomps with his feet.When he goes through Sarah's bedroom he crushes things along with yelps: "Pardon me!" and "Sorry!". But he also desapears when the Thumper-Bumper thumps.
Unlike other Monsters , he is not based on a Muppet, but he is based on the Wump of Gump from One Fish Two Fish Red Fish Blue Fish.
Ad blocker interference detected!
Wikia is a free-to-use site that makes money from advertising. We have a modified experience for viewers using ad blockers

Wikia is not accessible if you've made further modifications. Remove the custom ad blocker rule(s) and the page will load as expected.