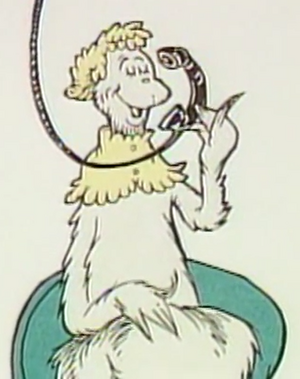 A woman who could possibly be Ned's mother as seen in the Dr Seuss book
One Fish Two Fish Red Fish Blue Fish
. She gives
Ned a
call asking him how are things going in his new bed. She might have been the one to have given it to him. Ned tells her that he does not like the bed nor does he like the dog, cat, cow, or a mouse joining him as he tries to get comfortable to sleep. The phone she is using is not too far away from his bedroom.
Ad blocker interference detected!
Wikia is a free-to-use site that makes money from advertising. We have a modified experience for viewers using ad blockers

Wikia is not accessible if you've made further modifications. Remove the custom ad blocker rule(s) and the page will load as expected.