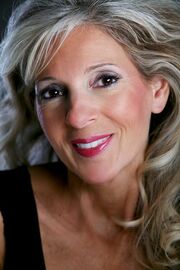 Lynn Blair is one of the voice actors from Random House's Dr. Seuss Beginner Book Video series.
You will hear hear voice in:
Oh Say Can You Say? as the narrator talking about money by getting a grox box and traveling by plane and the narrator again in her country accent talking about Pete taking care of his pigs.
One Fish Two Fish Red Fish Blue Fish as the Woman on the phone talking to Ned in his small bed and the Yopp.
Hop on Pop as the little person at the end who says "Ask me tomorrow, but not today!"
The Cat in the Hat Comes Back as the mother's voice "Joan Walden" only in the beginning. She picked Conrad and Sally to do the work digging up snow. Little Cat A's voice.
Section heading
Write the first section of your page here.
Section heading
Write the second section of your page here.