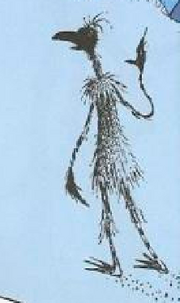 The
JIBBOO
is a strange character from the book
Oh the Thinks you can Think!
A silhouette of a boy happens to cross paths with him in a old abandon town at night as the Jibboo waves hello to him but the boy does not know what to do.
In the Dr. Seuss video Halloween is Grinch Night you will see the Jibboo but this time the Jibboo is Evil. The person who crosses paths with the him is Euchariah Who briefly.
Gallery
Ad blocker interference detected!
Wikia is a free-to-use site that makes money from advertising. We have a modified experience for viewers using ad blockers

Wikia is not accessible if you've made further modifications. Remove the custom ad blocker rule(s) and the page will load as expected.