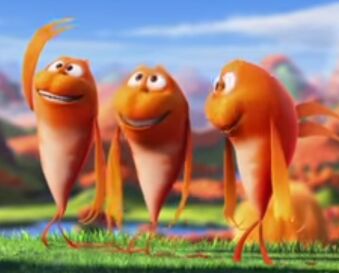 A humming fish is a fish in Truffula Valley that can hum featured in The Lorax(book) and The Lorax (film). They can breathe both on land and in water. In the film they're amphibious.
Trivia
Schloppity schlopp gums their gills, impairing their ability to hum.
They are like goldfish and can eat truffula fruit and pancakes.