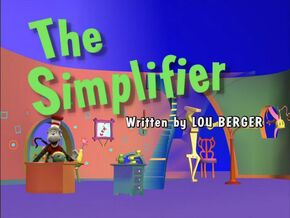 Harried Dad Tidbiddle is a remarkably busy man with no time to spare, so when the Cat in the Hat tries to sell him a "Simplify-Your-Life-Machine," Dad is immediately smitten. Too smitten, it seems, because the more Dad keeps "upgrading" his new device, the less time he has to spend with his forgotten family.
Gallery
Credits
Air Date November 17, 1996

Written by Lou Berger

Director David Gumpel
Songs
Video releases
Ad blocker interference detected!
Wikia is a free-to-use site that makes money from advertising. We have a modified experience for viewers using ad blockers

Wikia is not accessible if you've made further modifications. Remove the custom ad blocker rule(s) and the page will load as expected.