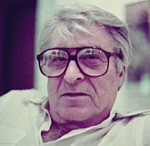 Earl Hammond (June 16, 1921–May 1, 2002) was an American theater, radio, film and television actor, and, in his later years, a voice actor for several animated films and TV series. His most known role is the villain Mumm-Ra in ThunderCats. He died at age 80 due to heart failure on May 1, 2002 in New York City.
He is one of the voice actors from the Dr. Seuss Beginner Book Video series.
You will hear him in:
Marvin K. Mooney Will You Please Go Now! as the Narrator.
Mr. Brown Can Moo! Can You? as Mr. Brown making noises and the Narrator.
Oh Say Can You Say? Narrator only at the beginning saying "Said a book reading Parrot Named Hooey."
Section heading
Write the first section of your page here.
Section heading
Write the second section of your page here.
Ad blocker interference detected!
Wikia is a free-to-use site that makes money from advertising. We have a modified experience for viewers using ad blockers

Wikia is not accessible if you've made further modifications. Remove the custom ad blocker rule(s) and the page will load as expected.