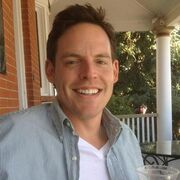 Colin Carman is one of the voice actors from Random House's Dr. Seuss Beginner Book Video series. He was only in the room with Angelique while recording so she and her never met the other cast part of this project.
You will hear is voice as:
Conrad -  The Cat in the Hat Comes Back
Boy - There's a Wocket in my Pocket!
Icabod's singing voice - Dr. Seuss's ABC
A few animals and boys - Hop on Pop
A few boys - Oh Say Can You Say?
Jay and the boy who cuts the Zed's hair - One Fish Two Fish Red Fish Blue Fish
Section heading
Write the first section of your page here.
Section heading
Write the second section of your page here.
Ad blocker interference detected!
Wikia is a free-to-use site that makes money from advertising. We have a modified experience for viewers using ad blockers

Wikia is not accessible if you've made further modifications. Remove the custom ad blocker rule(s) and the page will load as expected.