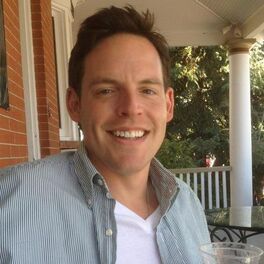 Colin Carman is one of the voice actors from Random House's Dr. Seuss Beginner Book Video series. He was only in the room with Angelique while recording so he and Angelique never met the other cast part of this project.
You will hear his voice as:
Conrad -  The Cat in the Hat Comes Back
Boy - There's a Wocket in my Pocket!
Icabod's singing voice - Dr. Seuss's ABC
An anthropomorphic dog who sees some bees then gets stung with a bee with his sister and later spots a fish in the tree, Pat's little brother who tells pat not to sit on a cactus, Red the boy who likes to be in bed, Boy in a tent who kicks the bear out from walking in, a white boy bear cub playing tennis and fighting at night with his racket with his bear sister, a clueless boy with spiked hair at the end who wonders what the poster of jumbled words says, A boy yellow bear cub hopping on his father's belly with his sister, one of the puppies who tells his two brother puppies about his sad father who had a bad day. - Hop on Pop
A boy who discovers the Klotz and the Glotz, a Boy who refuses to eat Santa's Christmas mush, Jim's son in the water, A boy who Likes the East beast more than the West Beast - Oh Say Can You Say?
Jay and the boy who cuts the Zed's hair - One Fish Two Fish Red Fish Blue Fish
Section heading
Write the first section of your page here.
Section heading
Write the second section of your page here.