Watch Books
About
Bright and Early books,which are Illustrated By Dr. Seuss are Good.They have something new for the reader. They help to see the world.
Which Bright and Early Book do you like Best?
Activities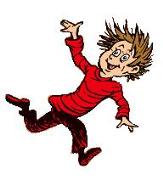 With Bright and Early Books you'll learn
Ad blocker interference detected!
Wikia is a free-to-use site that makes money from advertising. We have a modified experience for viewers using ad blockers

Wikia is not accessible if you've made further modifications. Remove the custom ad blocker rule(s) and the page will load as expected.