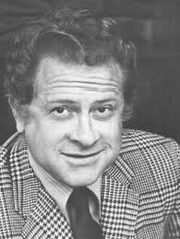 Bob Holt voiced Sylvester McMonkey McBean and a few Sneetches on Dr. Seuss on the Loose. He has also done additional voices on Green Eggs and Ham following the Sneetches. He voiced The Lorax and The Once-ler on The Lorax (TV Special). He voiced Mr. Hoober-Bloob on The Hoober-Bloob Highway. He also portrayed The Grinch in The Grinch Grinches The Cat In The Hat.
Career
Holt's first film role came in 1950, acting as Octavius Caesar in Julius Caesar. His career as a voice artist started with the 1968 short film Johnny Learns His Manners, for which he provided all of the voices. He later appeared in such works as Bedknobs and Broomsticks, the animated television special based on Dr. Seuss' The Lorax, and the film version of Charlotte's Web.
Death
Holt died of a heart attack on August 2, 1985 in Van Nuys, California.
Ad blocker interference detected!
Wikia is a free-to-use site that makes money from advertising. We have a modified experience for viewers using ad blockers

Wikia is not accessible if you've made further modifications. Remove the custom ad blocker rule(s) and the page will load as expected.