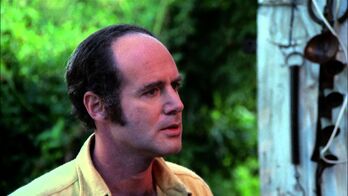 Baton Heyman is one of the voice actors from Random House's Dr. Seuss Beginner Book Video series.
You will hear him in:
Oh Say Can You Say? as the Narrator/a few characters on the a few pages in the book. He narrates "Fresh Fresher Freshest", "Bed Spreader, Breaded Spreader", and "Rope Soap Hoop Soap", "Dwight the night bird Watcher", "Are you having trouble in saying this stuff?", "And what do you think cost more?" and "Quack Quack" where he voices the troubled dog (on the next page) who's home is broken and has a shnack on the sack of his back.
Fox in Socks as Mr. Fox in Socks (Character)
One Fish Two Fish Red Fish Blue Fish A few characters and the narrator in a few segment page scenes on the video of the book and the narrator who does the introduction to the book. "The creature with a bird in his ear, the second dog that could nod hear the first dog's call and Ish"
The Foot Book as the Narrator
Summary
Barton Heyman was a "working actor", a character actor whose career spanned 30 years. He appeared on the stage in several New York Shakespeare Festival productions, including "A Doll's House", "Henry V", "A Midsummer Night's Dream" and "A Private View." He appeared in numerous feature films, made-for-TV movies and guest star TV roles.
Mr. Heyman was a screen and stage actor whose last role was as a prison guard in the Academy Award nominated film Dead Man Walking (1995). He uttered the title of the film as he cleared a path to the death chamber for a prisoner played by Sean Penn. Mr. Heyman also appeared in a number of Broadway and Shakespearen productions and in several New York Shakespeare Festival productions.
His last three words were uttered in front of a camera brought him more acclaim than 30 years on stage and screen.
Personal life
He is the father of Sean Heyman and Grandfather of Nick Heyman and Samantha Heyman.
He died in his Manhattan home in 1996. He was 59.
Ad blocker interference detected!
Wikia is a free-to-use site that makes money from advertising. We have a modified experience for viewers using ad blockers

Wikia is not accessible if you've made further modifications. Remove the custom ad blocker rule(s) and the page will load as expected.